New Luxury Serviced Apartments in Bogota with Lifestyle Management
A new concept in luxury serviced apartment rentals offers more than just a beautiful living space. The new concept, called "Lifestyle management," provides tailor-made recommendations to residents' preferences and lifestyle, including restaurant suggestions, private events, shopping guides, art, culture, travel & leisure, and styling.
These furnished apartments are designed to provide a complete living experience, ensuring that every aspect of residents' lives is taken care of. From the latest appliances and amenities to personalized recommendations and a dedicated lifestyle management team, these apartments offer a one-of-a-kind living experience.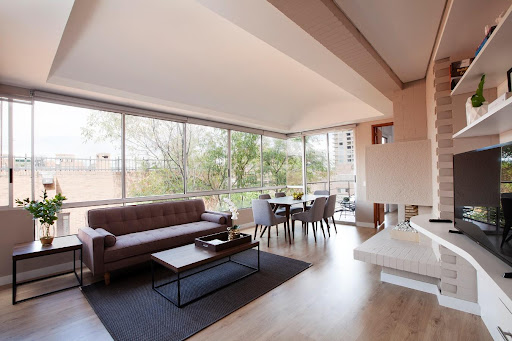 The concierge works closely with each resident to understand their preferences and lifestyle, tailoring recommendations accordingly to guide them to a Top Notch experience in Bogota. Whether it's organizing a private event or suggesting the best restaurant in town, the team is committed to providing a truly bespoke living experience.
Each luxury furnished apartment is beautifully designed, featuring modern furnishings and state-of-the-art technology. The apartments are fully equipped with all the latest appliances, ensuring that residents have everything they need to feel at home.
"We're excited to bring this new concept of Luxury furnished apartment Rentals to Bogota," said the spokesperson for the company. "Our Lifestyle management service is designed to provide residents with a truly personalized living experience, ensuring that every aspect of their lives is taken care of. We believe that renting an apartment should be more than just getting a beautiful space, and we're proud to offer a 360 degrees living experience to our residents."
For those looking for an amazing home in Bogota, these new luxury furnished apartments with lifestyle management services are the perfect choice that truly offers a Top of the Top stay. Immerse in an unparalleled living experience, where the vibrant energy of Bogota is seamlessly woven together with luxurious amenities, personalized service, and a commitment to cater to every need, setting a new standard in modern living.